Ocean View Course
Guests of the St. George's Club Hotel enjoy access to one of the island's premier golf courses. Located next to our hotel, the Five Forts Golf Course at The St. Regis Bermuda Resort is located in a picturesque setting and overlooks Fort St. Catherine and the Atlantic Ocean.
Recently renovated, this 18-hole golf course designed by Robert Trent Jones offers lush green expanses and breathtaking settings with oceanic views of seaside cliffs. The course includes on-site dining options and a golf pro shop.
In addition to the Five Forts Golf Club, Bermuda has more courses per square mile than anywhere else in the world; making it a golfer's paradise. Additionally, Bermuda's near perfect year-round climate and fairway vistas offer an exhilarating backdrop for any golf vacation.
Five Forts 2023 Membership
Sign Up Today
Become a member of the bespoke golf course at The St. Regis Bermuda Resort. Sign up today and enjoy the membership benefits in 2023!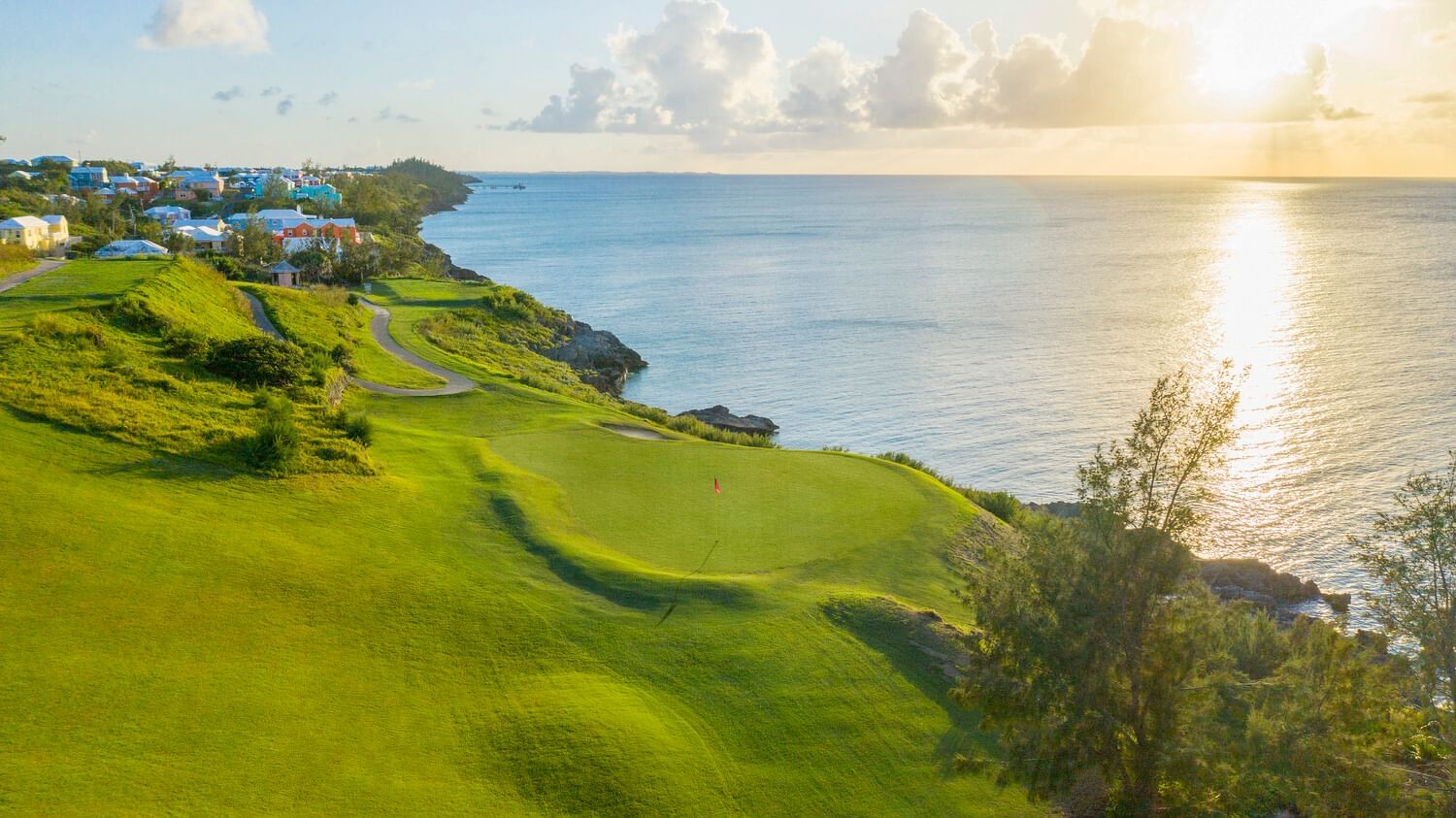 Reservations
Monday & Tuesday 9:00 AM - 3:00 PM
Wednesday to Sunday 7:00 AM - 6:00 PM
Telephone: 441-543-6715